This is a little late, but I graduated from grad school!!! Yup, believe it or not, this one got a PhD in nutrition!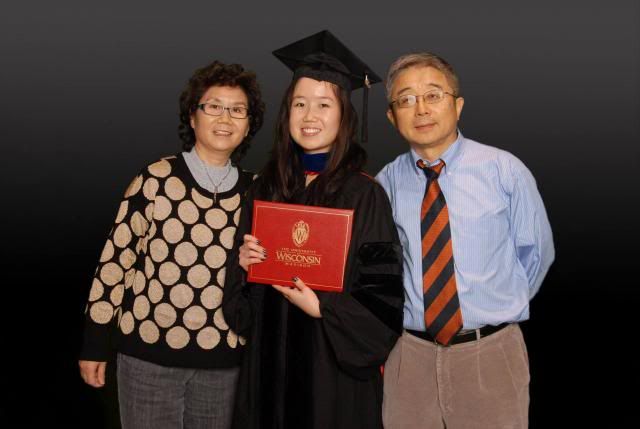 My dad stirring up trouble by wearing his Auburn Tigers tie at a Wisconsin graduation ceremony.
I defended and turned in my thesis last August but I decided to not walk in the May commencement because I'm superstitious about jinxing myself.
The winter commencement worked out fine. Besides the snow storm on the day of the commencement, being able to see my friends in Wisconsin again was a PLUS.
First off I got to spend a night with my bestie Nicole reliving one of our fond summer memories in Chicago at Howl at the Moon which is a really fun dual piano bar. HIGHLY RECOMMENDED.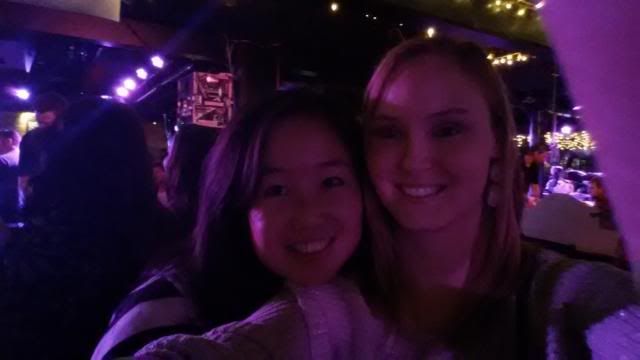 Isn't she a cutie?? Nicole is currently in a dietetic internship program right now. We met as grad students together in Wisconsin, which means she's smart and cute…. and highly available.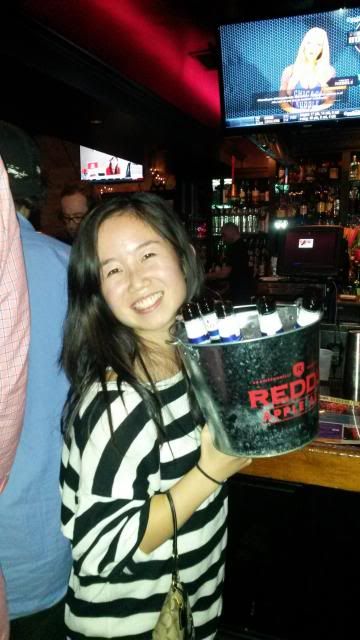 When you put two single girls together who I haven't seen each other in months, things are bound to get a little crazy.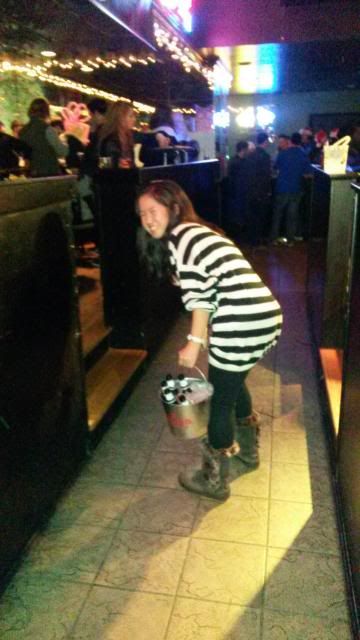 Need to lift more at the gym!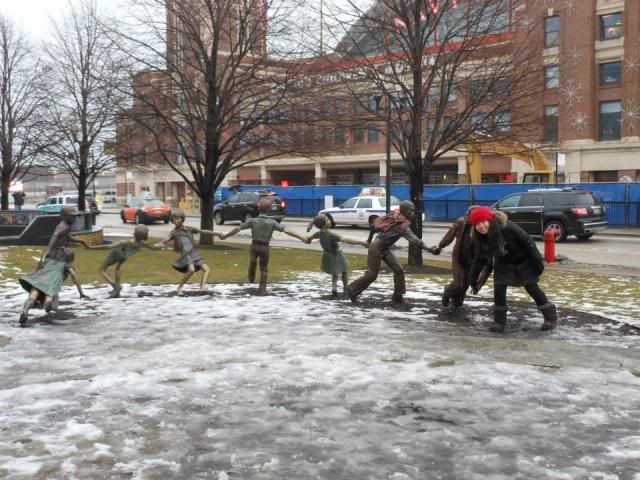 Next day we walked around Chicago a bit. I've taken a picture here at Navy Pier, looking like a pedophile, 4 years ago. Parents asked that I do it again for them.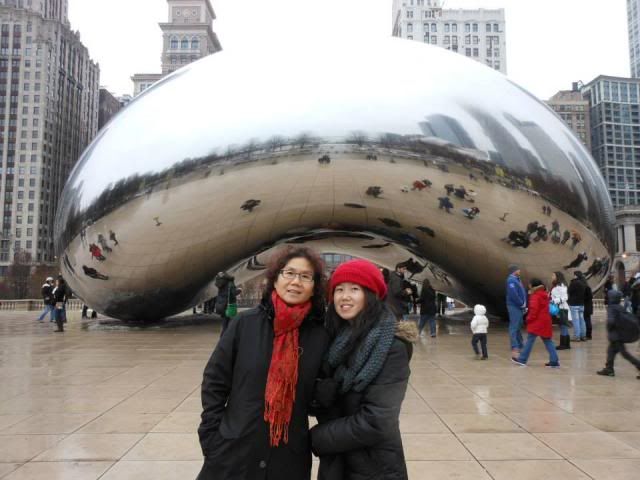 We then made our way to the bean. My mom's first time at the bean!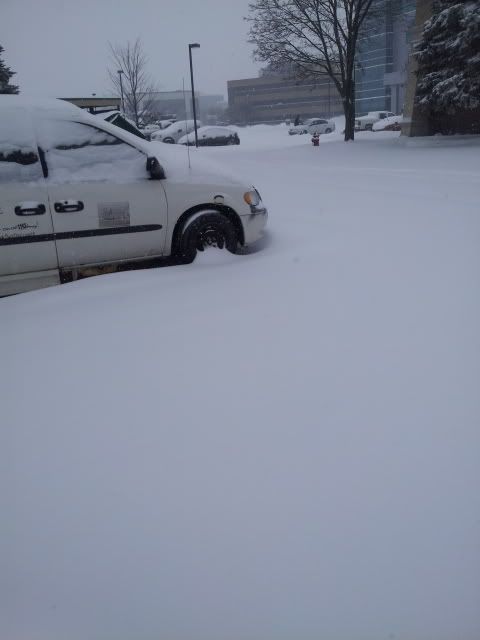 Before I left for Wisconsin I asked for snow… and indeed A LOT OF SNOW I got. This was morning of my commencement.
Had a late brunch with some friends afterwards to celebrate. Margarita on the left and Lisa in the red both graduated with me! So proud of them. And Andrea in the stripes had her first baby last night, so congrats to her and Mike (sweater boy second to left).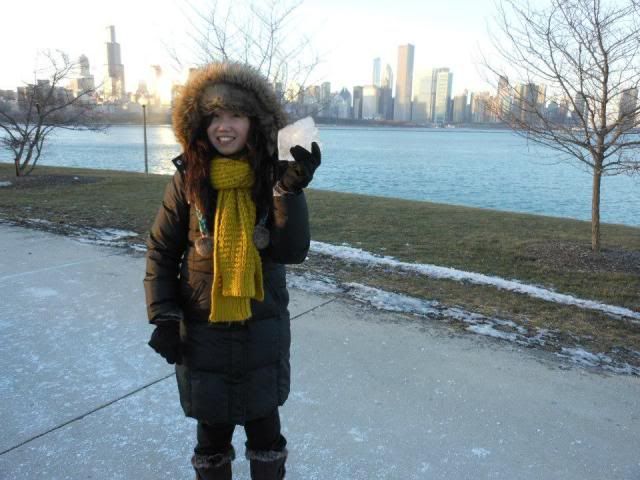 My parents got to experience a true cold bitter winter in the midwest. My mom could only stand outside for no more than 5 minutes. I was fine, although my face felt like knives were stabbing at it. What can I say… that was just life in the  midwest. Parents couldn't imagine that I would have to walk 15 to 20 min in weather conditions worst than that to get from lab to class everyday in the winter.
Overall it was a fun weekend! It really felt like I had never left the place. What I tell people: grad school and my last four years in the midwest really felt like a dream and/or nightmare. But, honestly, I don't regret it all! It was a good experience. Everyone should get out of their bubble and experience something new. It really puts a new perspective into your life and what you want in life. A big part of me really misses Wisconsin, especially friends and from time to time, I miss graduate school. I miss research, feeling productive and accomplished (on most days). I miss being intellectually stimulated and challenged everyday. However, I'm really looking forward to what's ahead… There's so many things I want to learn and I believe that the steps I'm taking will help to fulfill this crave for knowledge and new experiences. With that said, back to the books and my dietetic internship application!