This weekend was filled with a little too much good food. Friday, I had an impromptu hot pot with some friends: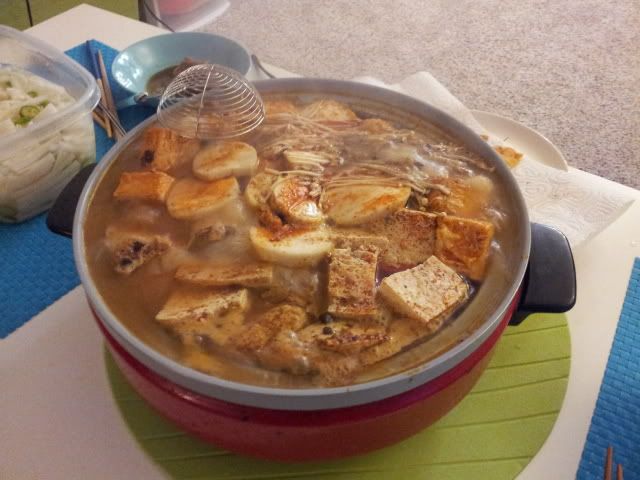 Stinky tofu hot pot….. best stuff ever! Especially after body pump… this counts as feeding my muscles right? soy protein?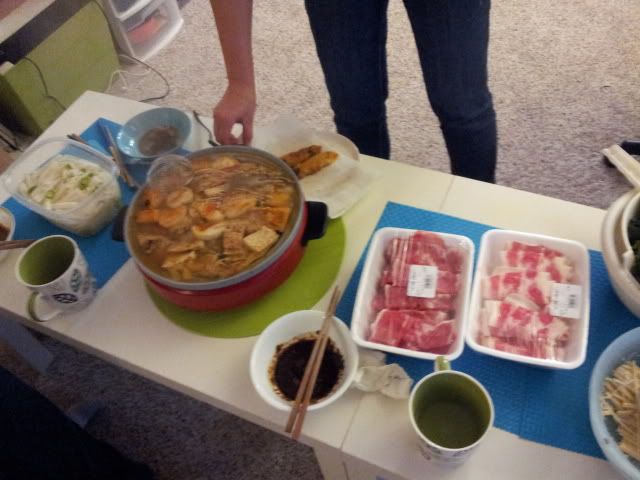 I feel really bad for my friend Claire's roommate because her whole place wreaked of stinky tofu after that. Smells bad, but  is super tasty, I promise.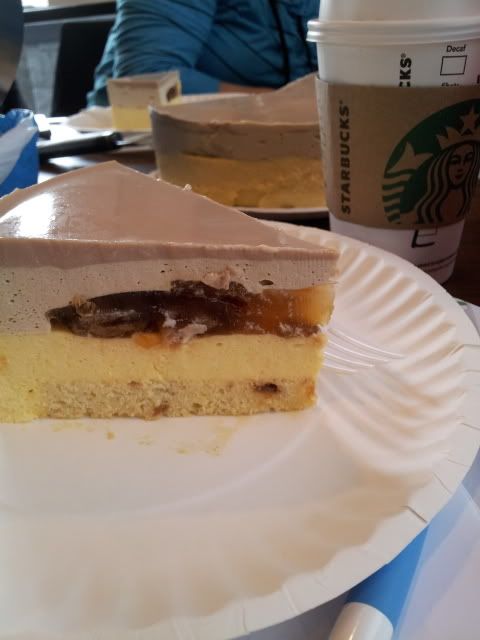 For easter, my friend brought over her 4 layer mousse cake she made the night before. We shamelessly had this at Starbucks since I was doing some work there on sunday. I loved how it wasn't crowded for once, but we definitely still got some glares.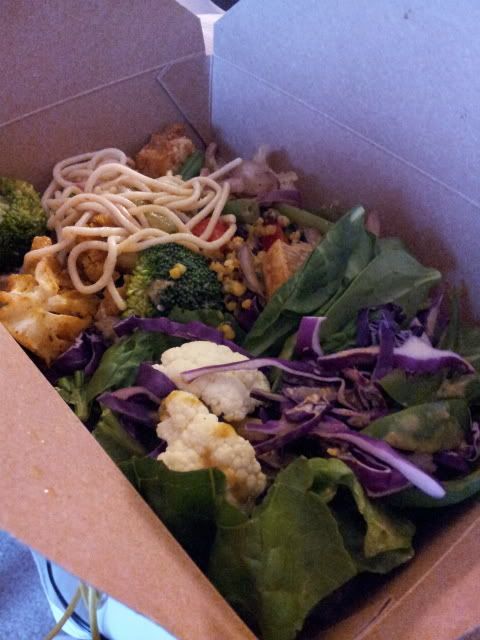 Afterwards we spoiled ourselves with Whole Food's hot bar in an attempt to "compensate" for the huge slice of cake we had.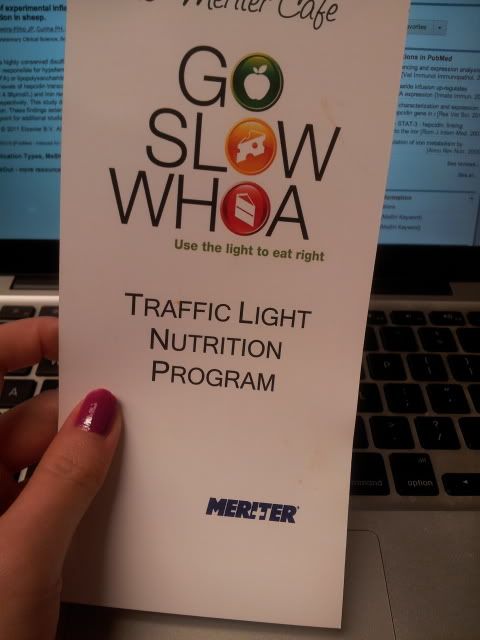 The hospital I work at is promoting the traffic light nutrition program. I am a huge skeptic and my labmate's fiancee who represents the union workers at the hospital agree with me. I think this nutrition program is lacking in a lot of aspects. Our hospital is already behind compared to many others in our area in terms of promoting nutrition and healthy eating. I think for starters they should display caloric value for all the food they serve daily. This Go, Slow, and Whoa to me doesn't say much considering I don't believe in restrictive dieting. Also, one of the main reasons why I am so opposed to this is the fact that it sounds so condescending and simply by providing information we as health professionals already know on a piece paper like this isn't doing much.
Anyways, time is going by really fast (it's already april!) and I'm excited/dreading the next coming months. So much to do but so little time. However, as a destressor my labmate and I impulsively signed up for an 8k at the end of this month and a twilight 10k next month. If i complete the 10k I get a medal.
I can't wait! Already prepping my running gear.. in other words, another reason to shop. Retail therapy is also one of the best destressors.