I've been so bad at this blogging thing. Before I left Wisconsin I promised some friends I'd try to keep this going for them, but I have utterly failed. I apologize! Maybe I need to learn how to incorporate this into my daily routine somehow…. Anyways, I have so much to share. Learning a lot in my classes, more than I ever have in undergrad! I guess this thing called maturing and becoming an adult really does change things. I'm attending my first dietetic internship open house this friday. Super excited! Applying for DIs feels like applying for graduate school all over again.
Moving on to life… what have I been up to? Well, I joined my dad's fraternity (yes my father is in a fraternity… they call him brother Gang. lol) for their bimonthly trip to Angel Island. It was a lot of fun talking to all the members as they are all well known and mostly emeriti professors. I also got the chance to discuss my research with them which was exciting. They've also invited me to give a talk for their next Rho Psi meeting. Not sure how seniors feel about a talk on reproductive diseases…. Anyways, here is a group picture from the trip: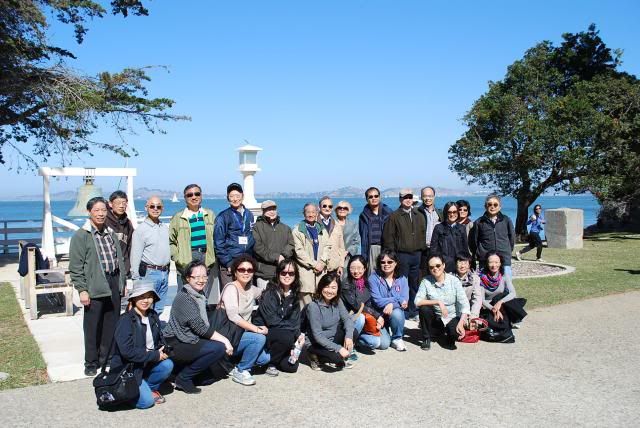 Obviously food was involved. Food has always been a highlight of Rho Psi get togethers, at least from my experiences.
Gotta fuel up before our short hike up to the immigration center.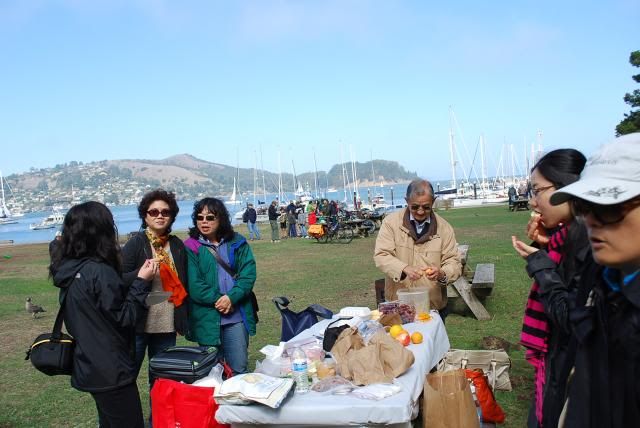 And naturally, we brought too much food. (unpictured) We brought celery sticks, carrots, cucumber with hummus. And tuna croissant sandwiches as well as turkey croissant sandwiches (lots of these sandwiches….). The Lam family brought yummy warm nachos! They were pretty creative. They brought snack sized bags of chips and just poured the nacho dip into the bag. Because we're really Asian, we all used chopsticks to eat our nachos. It was pretty tasty. Eric's parents brought yummy noodles and Ted's wife Edith, who is German, made really authentic Chinese cold peanut sauce noodle.
We were super fortunate that it was a gorgeous day to be on the island. Great view, nice weather (even though everyone else thought it was too cold, but seriously, move to Wisconsin and you'll know to appreciate 60 degrees weather).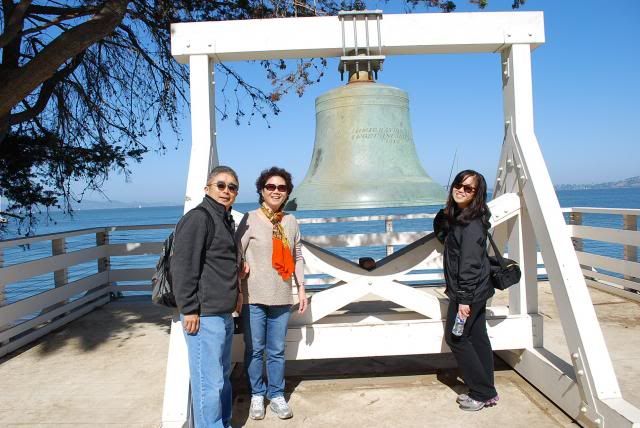 We also saw interesting forms of advertisements in the sky. We were debating whether they were done by real airplanes or drones. Seemed to make more sense if it was the latter, but pretty cool nonetheless.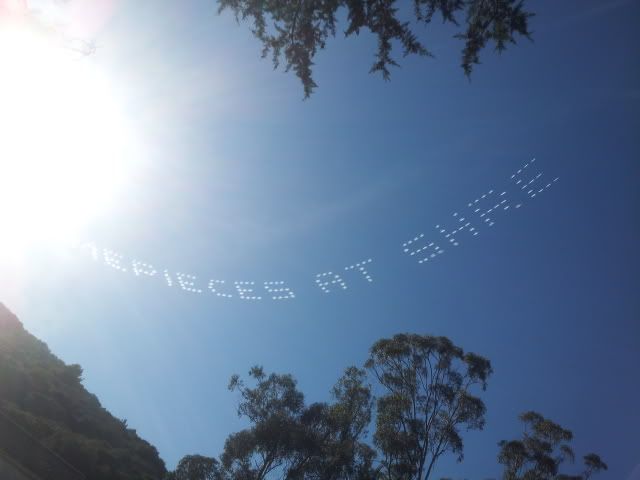 I thought I'd also share some pictures from my move from Wisconsin to Cali. My dad and I stopped at Mt. Rushmore because we weren't able to go on our roadtrip from Cali to Wisconsin. Because I still had some Wisc beer, we saved them during the move and placed them in a small cooler. Everytime we got to our hotel (yay pet friendly La Quinta!) we would put the beer overnight in the fridge. At Mt. Rushmore, there wasn't much option for food and drinks and what they had was ridiculously expensive and disgusting. So dad and I had Wisc beer with pretzel chips and seaweed that I got from Costco.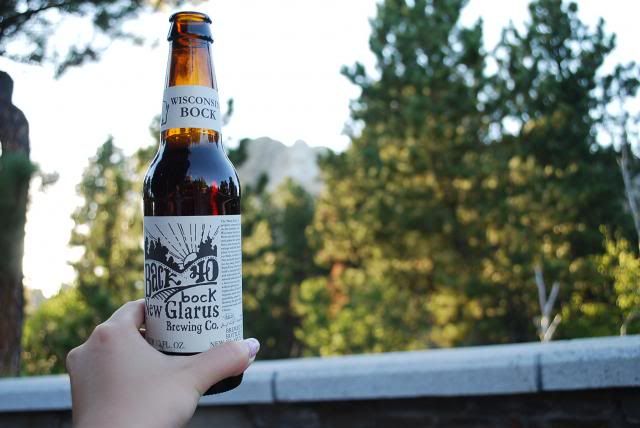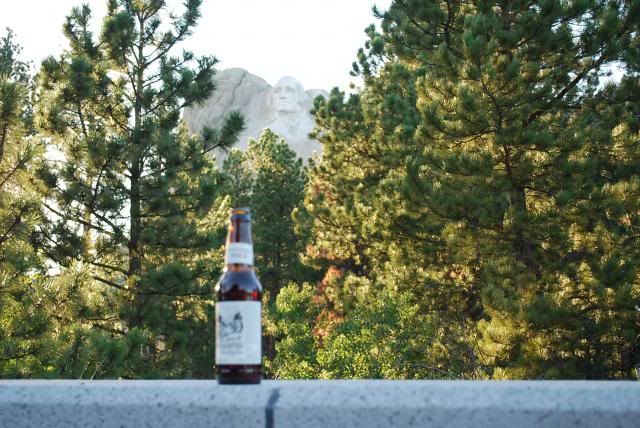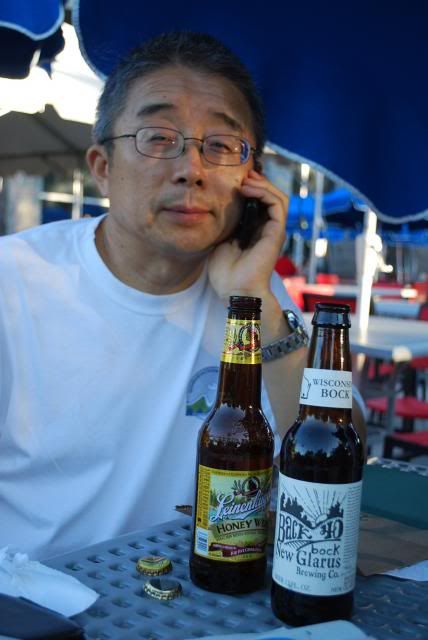 I miss Wisconsin beer! And may I also add… I had to help my dad finish his beer.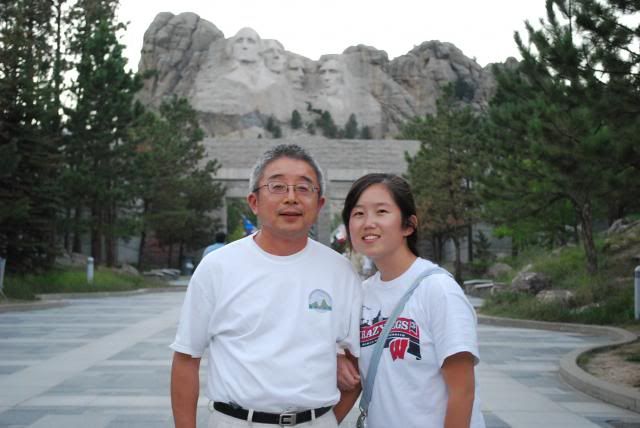 I also played badminton for the first time in months or years… I don't even remember when was the last time I picked up a racket. Prepping for a friend's gym's first badminton tournament this weekend. Partnering up with my bestie Grace. <3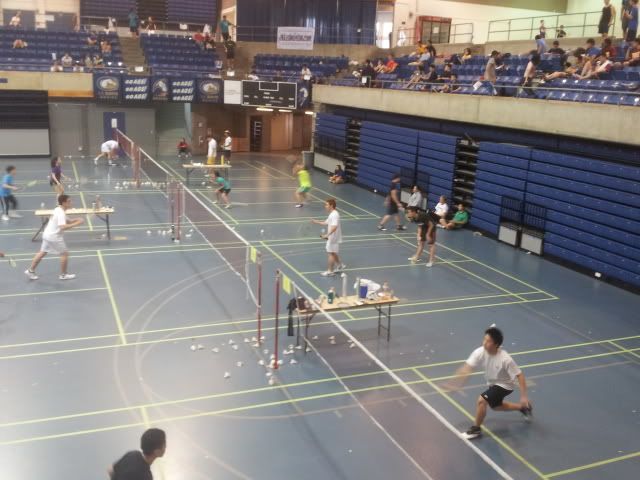 So far, learning to have a life again and actually can pick up hobbies again. Taking classes with undergrads has been a very interesting experience. Thankfully there are current UCD grad students to sit with in class. Makes this experience so much more bearable knowing I'm not the oldest in the class. Not looking forward to taking 5 classes next quarter, but would still prefer this over the stress from graduate school.
Well, that's all for now! Until next time…..